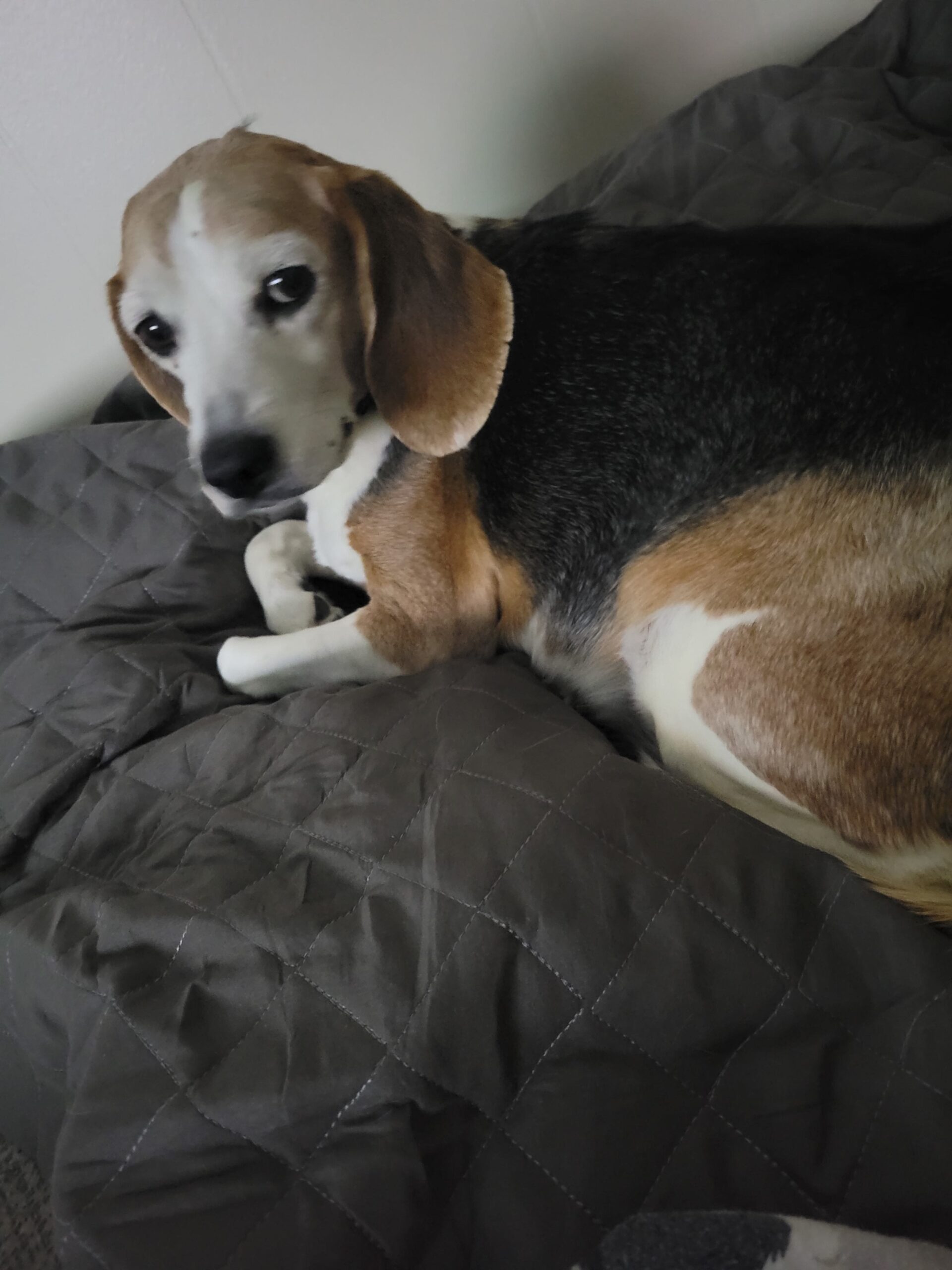 Shelbie Elena Zimmerman was born on January 29th 2012 and passed away peacefully at home on February 27, 2023
Shelbie joined the Zimmerman family when I was just starting 8th grade, we were at the mall in Missoula clothes shopping for school when I walked past the pet store and saw this Itty bitty 8-week old beagle, I immediately ran to fimd my dad to ask if I could have a puppy instead of new clothes for school. I finally convinced my dad and by the time we got back to the pet store the puppy was no longer in her crate I was heartbroken that was until the people looking at her chose not to get her.
We brought this sweet little puppy home where I first named her shiloh, then ,Shelly, before I settled on Shelbie, Shelbie fit her perfectly! Shelbie was my cuddle buddy every night and loved sleeping under all the blankets and snored like crazy, Shelbie was also the greatest escape artist I ever new, no matter how well we secured our yard this beagle could escape it we couldn't be mad at her because she was so cute following her nose when we did find her.
Shelbie was with me when I moved to Missoula after graduating, then when I got my first apartment after moving back to helena, and moving to Greatfalls 2 years later, she was also with me when we moved back to helena 3 years later and had my first baby, man did she love having a baby around she got so many good snacks from the baby!
Shelbie is one of the best dogs I ever had, we were devastated when we took her in to be treated for a uti before Christmas and we found out she had bladder cancer, we spoiled her to death with treats until she no longer wanted to eat.
Shelbie will be greatly missed by her little human and her doggy siblings and I.