Main Content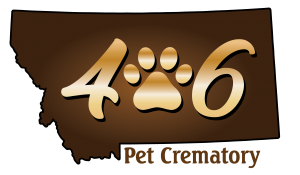 At 406 Pet Crematory in Montana, we know that losing a pet is like losing a close friend or member of the family, and we believe that all companions should receive a dignified farewell.
Reviews from our families
When our German Shepard passed away this summer we were getting ready to go on vacation. It was the saddest day I can remember. A friend had used 406 Pet Crematory and suggested we call them. They handled all of our needs quickly and with a gentle touch. We are so thankful to have this service in our community.

Thank you so much

Thank you to 406 Pet Crematory for being there when we needed them. Our beautiful Bella passed away during a winter storm. The staff at 406 Pet Crematory came out in the snow to pick her up. I can't thank them enough for the service they provided our family.

Our beautiful Bella
Now serving Bozeman, Helena, Great Falls, Townsend, White Sulphur Springs, Montana City, Dillon, Clancy, Lincoln, Livingston, Big Sky, Butte, Whitehall, Belgrade, Three Forks and Ennis
Please let us know how we can help you.
Contact Us