Erik Bass — Owner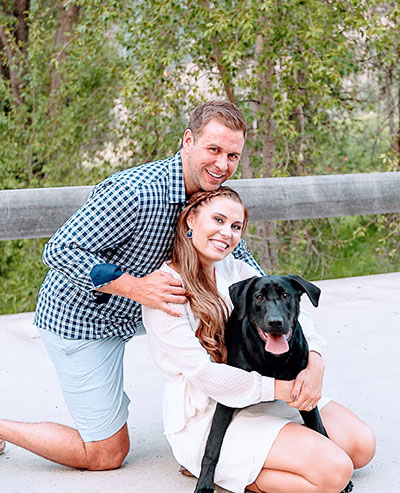 Erik was born in Helena Montana and raised in Miles City, MT. Erik graduated from Custer County District high school in 2005 and attended Montana State University in Billings. Realizing that his true passion was caring for families and the community around him, Erik enrolled at the Mount Hood Mortuary School and graduated in the summer of 2011.
After graduation, Erik was able to fulfill his dream of moving back to Helena where he spent many of his summers growing up and now serves the community as a Funeral Director with Anderson Stevenson Wilke Funeral Home. Erik is an active member of Green Meadow Country Club, Young Professionals, Montana Club, Exchange Club and the Montana Funeral Directors Association. He and his wife, Lexie, have two beautiful girls, Vivian & Hazel, and two wonderful black labs, Blue & Violet. In his free time, he enjoys golfing, going to the lake with his family and hiking with his two black labs. As a pet owner himself, Erik is very passionate about providing care for families during their time of loss.
Mikel Stevenson – Owner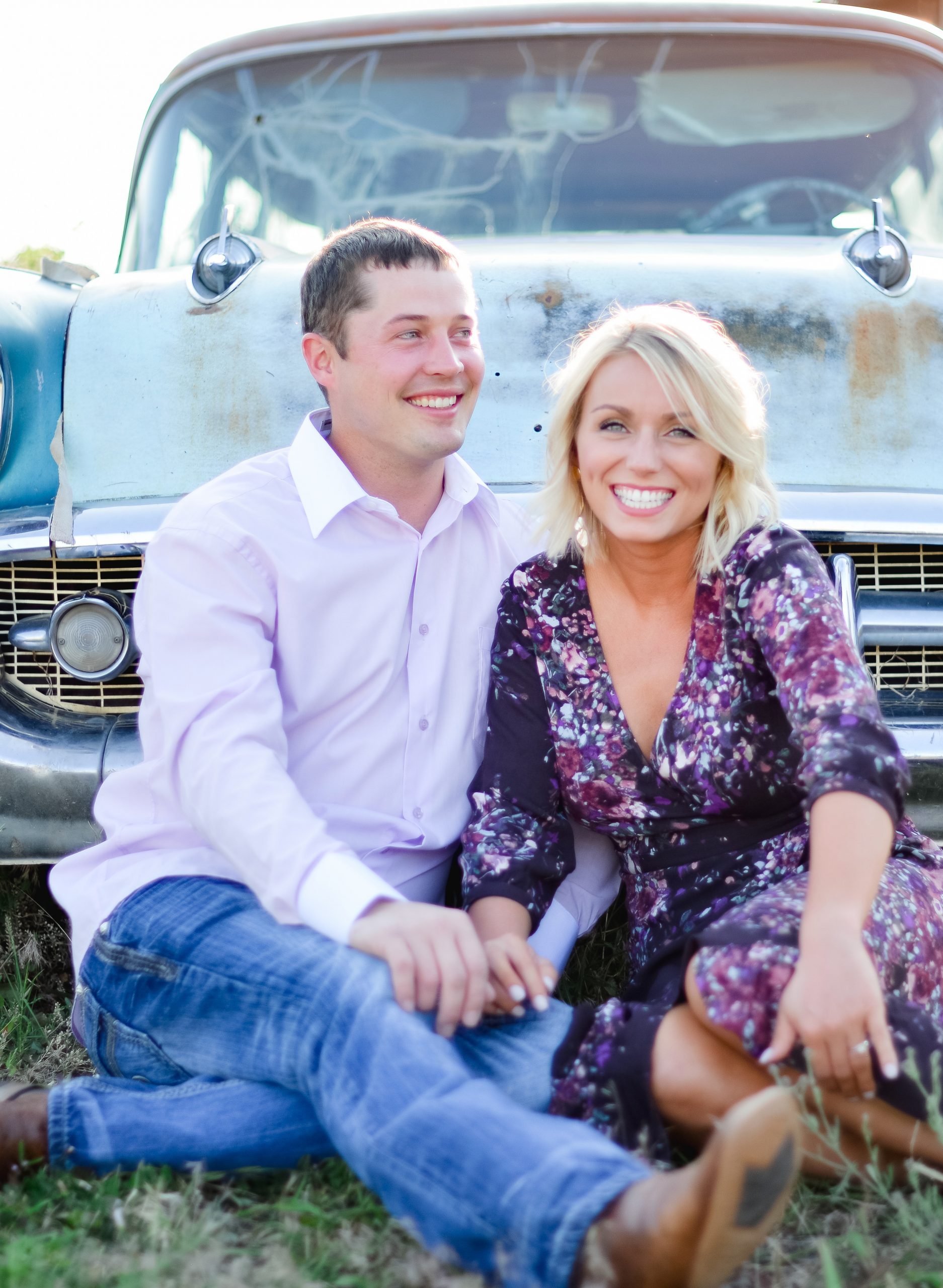 Mikel is a third generation and one of seven family members serving as a mortician; helping grieving families is in his blood.
After growing up in Eastern Montana, Mikel attended Montana State University in Bozeman graduating with a Bachelor's Degree in Finance. Realizing his true passion and talent for serving those who have lost a loved one, Mikel studied at the American Academy McAllister Institute of Funeral Service in New York, NY and achieved his Mortuary Science Degree. Mikel is currently a Funeral Director with Anderson Stevenson Wilke Funeral Home.
Just like our clients, Mikel has always loved animals. Growing up he spent summers at the family ranch tending to cattle, and he fondly remembers his dogs Katie and Pleaser and hamster Oreo.
It was only natural when Mikel decided to apply his education in business and experience serving grieving families to partner in 406 Pet Crematory. As a pet aftercare specialist, Mikel is dedicated to providing pet families a compassionate and professional experience after losing a beloved pet.
Mikel currently resides in Helena with his wife, Kami. When he is not working, traveling with his wife, or spoiling his nieces and nephews, Mikel enjoys hunting, working on old cars, and watching sporting events.
Brad Bomar – Certified Pet Care Provider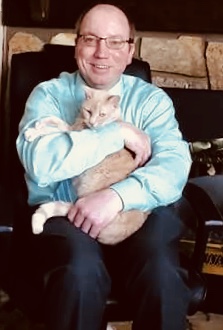 A third generation Montanan, Brad was born and raised in East Helena. He grew up with a series of household pets, his personal favorite being a bunny named Snowball. After spending some time in Portland, Brad moved back to Montana where he met his wife, Jenny Morgus. Together Brad and Jenny have Mr. Andy, their yellow cat. Brad loves the outdoors: hiking, fishing, biking and hunting. He is a member of the Rocky Mountain Elk Foundation and Valley View Lutheran Church.
Brad began working in the funeral business when he was 15 years old. He is proud to have served the Helena community for the last 34 years in various capacities. Brad looks forward to helping you and your family in any way he can.
Mandi Tinder — Certified Pet Care Provider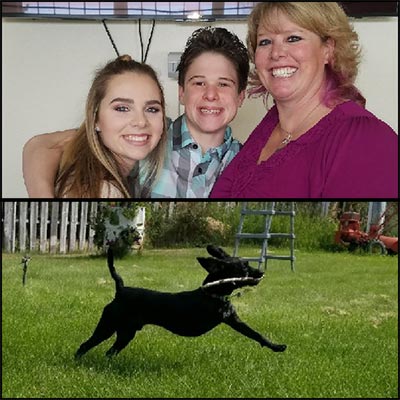 Mandi Tinder, a fifth generation resident of Gallatin Valley, is a single mother of two teenagers, Ashley and Casey.
Mandi and her kids are lucky to have their very energetic, silly three legged dog, Zeus. Mandi is very family oriented, spending her summers behind the wheel of a boat, or floating down the Madison river with her two kids and older sister. In the fall you can find her at every home football game cheering on The Montana State Bobcats.
A true Bozemanite, she graduated Bozeman High, class of 96′. Go Hawks! She started working as a certified pet care specialist in 2014. Mandi has entrusted 406 Pet Crematory with her own family dogs, Tasha and Bearcat, and she ensures the same gentle care for your sweet pets as she would her own.