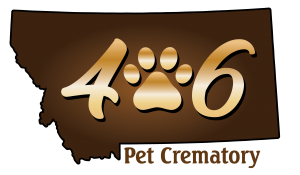 406 Pet Crematory provides a range of pet cremation services for bereaved pet owners. Our staff of trained professionals has more than 10 years of cremation experience and is fully committed to ensuring that each companion animal is treated with complete sensitivity, dignity and respect.
Every companion pet that comes into our lives and fills our hearts with warmth through absolute devotion and unbridled love deserves to be remembered with a proper final memorial ceremony. This loving and dignified process also allows the family that experienced the loss of their pet an opportunity to achieve satisfactory closure, and to provide their pet with one final gesture of affection.
We fully understand the very deep and special bond that develops between people and their companions. We extend our hand to you with warmth and compassion, and promise that we will treat your pet with all of the dignity, respect and caring that it deserves and that you would want for it.