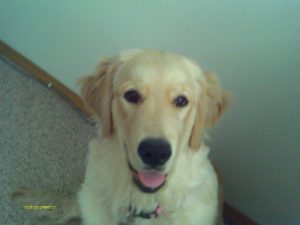 My Golden Retriever, Lucy, passed away on January 31st. She died peacefully in her sleep.
She was such a friendly dog. She loved people and would wag her tail vigorously every time she heard someone coming. She would get so excited around people and it was hard to restrain her from jumping on them. Everyone loved her as well. No one could resist petting her and giving her a little kiss. She was very quiet and never barked.
I feel fortunate to have known her. She will be greatly missed.