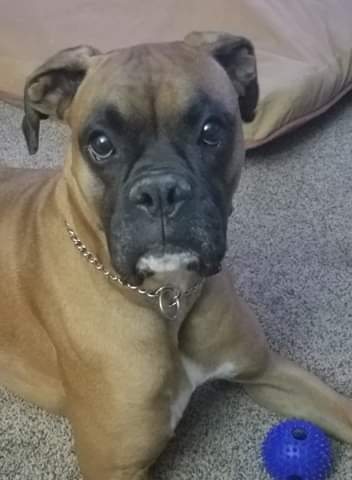 What a terrible start to the new year. I lost my boy Magnum January 12th, 2023 at only 10 1/2 years old. After a short battle with cancer, his body just couldn't endure any more.
Magnum came into my life after an 11 year relationship ended. Finding myself living alone, he was a decision I made to offer myself some added security. But let me tell you, he brought so much more than that. He was my companion when the kids were with their dad, he was my comfort when I had a rough day, his personality brought me laughter when I truly needed it the most, and he was my one constant I knew I could depend on.
Magnum enjoyed playing tug-a-war with his humans, the occasional game of hide and seek, and doing nose art on my living room window. He was the neighborhood protector from UPS drivers, bunnies, or anything else he didn't think belonged to close to his house. He was always on protect mode.
Magnum has left an empty void in my world that will be a hard one to get over. We miss you boy! Your fur brother Cooper misses you also! Until we meet again, I love you!